A voice that will send a chill down your spine, music that will put you instantly under its spell, lyrics that are by turns cryptic, religious, personal and pleading. Since the late 1990s a mysterious artist has been quietly releasing some of the greatest works of modern psychedelia under a variety of assumed names, changing identities with each release. This page is an attempt to gather all known information about this artist who we will call "Robyn Nice" only for the sake of clarity. His real name is unknown. It is believed that he is from Louisiana and moved to Chicago some time around the turn of the millennium. None of what you will read on this page is 100% confirmed fact, but much of it comes very close. There has be some willful obfuscation by record dealers regarding the provenance of these works, but unlike many private press LPs of days yore, where you are left wondering what all the hype was about, this stuff is the real deal. All of this mystery is somehow appropriate for an artist who has been masking his identity for over a decade, releasing his music under different names for himself and his label with each new release.
Earliest Music
According to Louisiana musician Damien Youth, he and Robyn had two projects before the releases listed below. The first was called
Men & Their Plants
(1981) and the second
That Twisted Look
(1985). Recordings were made, although they are quite different from any of the other works on this page. I would not describe them as essential, but rather as the work of a couple of teenagers sorting out their influences. The That Twisted Look recording has a few songs and then a lengthy and frightening tape collage. As far as anyone knows, Robyn remained musically inactive for over ten years before regrouping with Damien Youth
.
Blackberry Records era


Our mystery man was the vocalist of the late 90s bands

The Surprise Symphony

and

Magic Island

. Both groups are collaborations with Damien Youth and each released one limited edition album on CD. The Surprise Symphony has an early Pink Floyd feel at times and features the guitar work of Zane Armstrong and a female singer known only as Berkeley. The vocals and lyrics are by Robyn and the music is by Damien Youth. Not all of the tracks feature vocals, and the one's that do are often hard to hear, as Robyn sings in a hushed whisper. Robyn wrote all the material on

Magic Island

's

Small,

where he is credited as "Spyder." That disc is a "singer songwriter" album, with Robyn playing piano and Youth playing all the other instruments. Small is similar to the later LP releases. The CD was released on Blackberry in the United States and possibly by Captain Trip in Japan (I've never seen a physical copy of the Japanese release, but I did find it on some websites). It is believed that Robyn ran Blackberry Records.

Kyte

was a band that featured both Damien Youth and Robyn under the assumed names Archie Kyte and Scott Kyte. On the groups sole album,

No Robots

, Damien took over vocal duties, so you won't find quite the same level of spookiness as with the 2000s LPs, but the music is interesting, if more in a psych rock direction with (fake?) British accents and some glam influence. Damien's house at the time was called "The Compound" and it was here where this music was born. Here is what Youth has to say about the place:
The compound used to be my blood family's house and land. When I was fifteen, they moved away and I stayed behind. Ten years later, it was a cosmic compound, filled with artists and junkies - people that just wanted to drop out, do acid, work on projects and then build a fire at night and all come down together. Being that this was all taking place in a small southern town, the rumor spread fast that I was the local Charles Manson and everyone at the compound had to deal with the cops fucking with us. It was a brilliant time but it was also very spooky.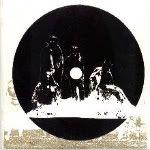 The Surprise Symphony
CD (Blackberry Records 1998)
Magic Island
Small
CD (1998 Blackberry Records - 2 editions pressed)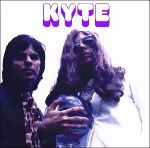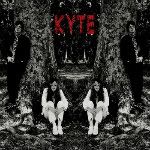 Kyte
No Robots
CD (Zygote 1998)
Vinyl Releases
It seems that moving to Chicago around the year 2000 gave Robyn Nice the opportunity to take his craft to the next level. His albums began to feature musicians who were highly attuned to his aesthetic. He is the lead vocalist on at least six LPs released between 2003 and 2007 and each is a lonely and mysterious masterpiece. His music shows the heavy influence of some of the more obscure strains of privately pressed 1970s downer folk and psych. There may be more LPs that have been released, but these are all that I can confirm at this date. I'm not going to attempt to describe these albums in too much detail, they all beg you to hear them.

Terry

's

Rojvi
and Jim Collin

s

'

Music Performed By The High Mass
are the most fully realized and contain a number of musicians (some say the band is made up of Reckless Records employees). The

Jim Collins

album is gorgeous, spiritual and spooky from start to finish and there is some particularly searing guitar playing and throaty singing on the

Terry

disc. These two are in some ways the best albums by Robyn, and they contain countless chilling and mesmerizing moments. One gets the impression from very early on that Robyn is a man both enriched and scarred by the psychedelic experience of "the compound". At the very least, these two LPs are a good place to start.
Tommy Roundtree's

Jungle Blood
is the most desperate and stark recording, being especially noteworthy for its focus on the acoustic piano as the sole instrument on almost all the cuts. In some ways,

Jungle Blood

is my favorite of his records because it wipes away all the cobwebs to reveal the true soul of the man. Might not be yours. Either way, you should only listen to it after absorbing all the other recordings. I would describe most of the releases after the

Terry

and

Jim Collins

records as having a pretty negative outlook, but peppered with spirituality or humor from time to time.
Arian Sample
again enlists a band, but it is a little more stripped down than previous efforts.
Box

is interesting in that the A sides of each disc contain songs and the B sides are instrumental jams or field recordings. The songs on the

Boots

LP are quite sexual, bitter and unhinged, showcasing a very thrashed out acoustic guitar style. Surprisingly, the sole guitarist and vocalist on the A side of the

C.C

disc sounds nothing like Robyn and is most likely a

completely

different person, though anything is possible. The music on that album, entitled

Live At The Rainbows End

, is reminiscent of 1960s English Folk. This unknown vocalist also appears briefly on the B side of that disc and the rest of the record contains the sound of a campfire with people talking faintly in the distance. Robyn returns as the vocalist for the A side of the

Snake & Remus

disc which features acoustic guitar with hand percussion and a few droning backdrops. Also of note is that

Box

is the only release since the Blackberry recordings that is on an "above ground" label. The whole set of three LPs was released by Canada's HP Cycle. Though the label claims that each release was previously self released by the artist (a different record label is etched into the runout groove on each LP - see below), no copies have been known to turn up outside of the ones collected in

Box

. The most recent Robyn Nice release is called "Open Air Ceremony" under the name Gary K., though the label says Gary Keller. This album is the mellowest of the bunch, a spooky and often hushed psychedelic affair, with the mood drifting between paranoia and pure white light. The most striking thing about the record is it's generally more positive outlook on life in general and the opposite sex specifically , who seem to be represented in a more positive and alluring way than ever before. A female vocalists sings lead on one song and contributes elsewhere, as does another man whose voiced is overlapped with itself during a spoken word segment (could he be the vocalist on C.C?). Some songs are enhanced by a primitive sampling keyboard for perhaps the first time. The mystery deepens...
Terry
Rojvi
LP (Noose 2003)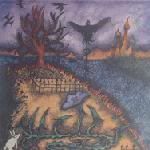 Jim Collins
Music Performed By The High Mass
LP (Prosper Records 2003)
Boots
Self Titled
(Black Lead)
/
C.C
Live At The Rainbows End
(Soft Coffin) /
Snake & Remus
No Tape Outside
(Flash Records)
-
Box
3LP (HP Cycle 2006)
Arian Sample
Self Titled
LP (Hogs On Ice 2007)
Tommy Roundtree

Jungle Blood

LP (Free Ride 2007)
Gary K.
Open Air Ceremony
LP (Grayscale 2010)
Life Lives & Zelda Rising
These Two instrumental LPs have been dubbed as "Cosmic Jazz" by some, who have suggested that Robyn is part of these groups, but the info that came with the
Life Lives
LP lists the band as a trio of bassist Matthew Lux (from the groups Chicago Underground Orchestra & Isotope 217), drummer Angel Ledezema (from the groups Midstates & Defender) and a third member known only Brahm (from the band Nerves) who plays reeds. It is possible that Robyn is involved as well, or more likely that some of these musicians are in the bands he employed on his records. I have only heard a five minute sample from each, and I would be curious to hear more...

Life Lives
LP (Delta Records 2005)
Zelda Rising
LP (Community Records 2005)
Robyn also contributed one song to the compilation

Pull Up The Paisley Covers: A Psychedelic Omnibus

. Recording as

Taurus

, he gives a spine-tingling cover of

Ed Askew

's "The Garden" off the classic 1968 album

Ask The Unicorn

.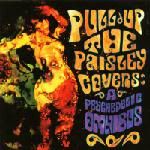 Various Artists Pull Up The Paisley Covers: A Psychedelic Omnibus
CD (Aether Records 2002)
Discogs
.com page